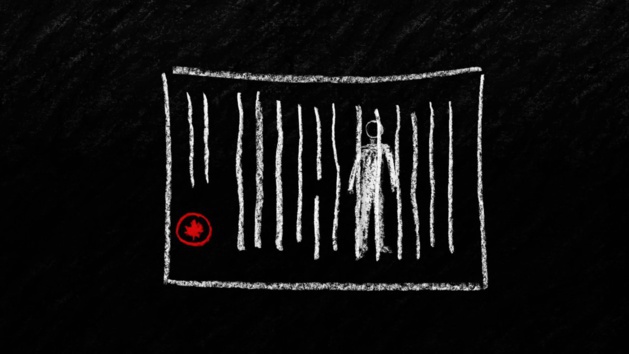 credit : Secret Trial 5 production
The Canadian Public Safety Minister depicts the security certificates procedure as aiming to deport non-citizens who pose a serious threat to the country. These persons have been deemed to be inadmissible. Many protestations have arisen since 1991, when it was put into effect. Indeed, the process was suspected of various shortcomings regarding the respect of the human rights guaranteed by the Canadian Charter of Rights and Freedom. Among many of these abuses, the strongest criticisms denounced the fact that the accused is not allowed to see the evidence against him. The reason? National Security. To reveal this information, especially to the accused, would lead to serious risks to security. However, how can anyone defend himself if he does not know the charges held against him ?
Considering the growing importance of these objections, from the entourage of the accused, human rights associations, as well as from judiciary professionals, in February 2007, the Supreme Court declared that measures should be integrated in order to protect the rights of the accused. The Bill C-3, An Act to amend the Immigration and Refugee Protection Act (certificates and special advocates) was introduced in the House of Commons. Its main consequence was the integration of special advocates in the process.
Special Advocates: a lesser evil?
Designated by the judge, the special advocate can contest the necessity of the classification of the documents. He can also counter-interview witnesses, as well as contest liability of information used as evidence. Until he gets all corroborating documents, he is allowed to communicate with the accused. However, the special advocate has no "client", strictly speaking. Rather, he is playing the role of the court's "consciousness". And even if the Supreme Court agreed on special advocate's claims, the government might still use Information Protection laws.
"The Special Advocates are a "lesser evil". Certainly they have helped, but the accused still does not know what he is accused of, so it is not a replacement for a fair criminal trial." - Amar Wala
Secret priority, at the expense of truth and human lives
According to the Public Safety minister, a non-classified summary should be provided to the accused, as well as to his lawyer, to inform them of the evidence. This document should include enough information in order to sufficiently debrief the person of the circumstances justifying his certificate, but it should not disclose any elements threatening national security. This is precisely this idea of providing "sufficient" information that is being debated. This rationale produced then official documents literally covered with black, while assessing crucial details leading to the aforementioned conclusion. How could one say anything in front of such a document?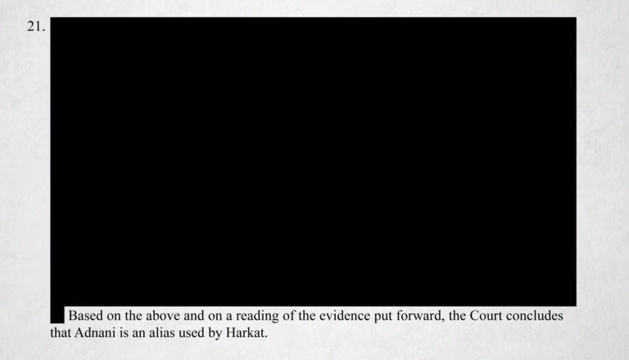 extract from Secret Trial 5 Trailer : credit Secret Trial 5 production
Thus, this process differs both from a traditional exclusion decision, because Ottawa can keep evidences secret, and from a classic criminal procedure. The Federal Court has yet to decide if the security certificate is valid and relevant to the case. If it is, the exclusion process can be launched. But on which standard of proof could this choice be based? In these cases, the standard of proof is different and less constraining than the standard applied in classic criminal trials, which requires the demonstration of evidence beyond all reasonable doubt, despite the high stakes.
The extradition decision is facing a major issue in its consequences. Canada ratified the Convention against Torture in 1987. Due to this convention, it is illegal in Canada to deport people who are in danger of facing torture or degrading treatment in their home countries. According to Amnesty International, there is no valid reason to justify such a deportation. Besides, for Amnesty, if someone committed a crime violating the international law, his extradition should not allow this person to escape international justice as well. The accused should be judged in Canada for his crime, conforming to the international law. Amnesty International is also denouncing violations of fundamental rights in judiciary procedures.
One of the biggest issues here is to be found in the mere conception of a "terrorist act".

"The Canadian government wants to deport them. It hasn't been able to because of the Convention against Torture, but it wants to anyway. This is the heart of the matter. Deporting a "terrorist" makes no sense whatsoever, it's an archaic brand of thinking that's rooted in Cold War paranoia. If they chose the criminal code, this never would have happened. Terrorism is a crime, period." - Amar Wala.
The movie Secret Trial 5 tells the story of 5 men targeted by a security certificate. None of them has been charged with a real crime, nor has been able to see the evidence against him. Amar Wala, Noah Bingham and their team carried an extremely important work out, in hope and motivation to raise awareness among as many people as possible.
« I heard about the Jaballah family, and their story - losing their father to 7 years in Canadian prison without charge - really bothered me as a Canadian. » - Amar Wala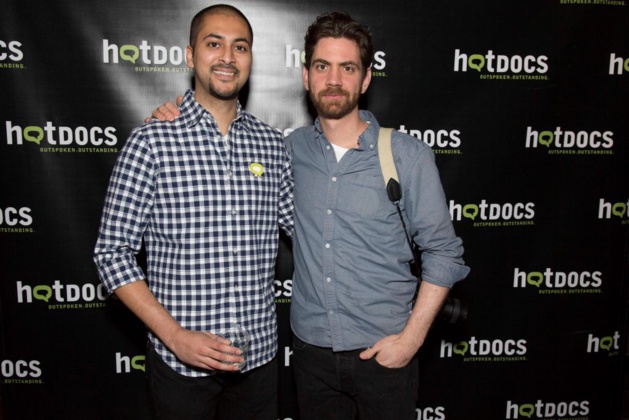 Left to right : Amar Wala and Noah Bingham, credit : HotDocs
Amar Wala is the director of the movie "Secret Trial 5". Produced in 2014, it aims to raise awareness among Canadian people, that even in a free and democratic society, practices are not always that coherent. The movie was the result of extensive labor. Very precise and accurate, the movie staff went on a tour across Canada to broadcast it, and to answer to very interesting debates at the end of many showings. The movie was realized thanks to crowdfunding, which was a solution "out of necessity", according to Amar. "No network would fund the film, so we went directly to the audience."
The involvement of the audience in both the realization and the success of the movie allows to touch more people, and progressively, to inform a broader public. "I think people need to be reminded that it's their responsibility to speak out against these things. It is very easy to dismiss these issues or forget about them, but we want people to engage, participate."
When Amar is asked about the power of such a movie for change, he answers that « As filmmakers, we are not in control of change. The film can be an ingredient in change, but it does not facilitate change on its own. We hope that general awareness, a bit of skepticism from our audience the next time the government does something like this, is enough."
Beyond certificates and administration struggle
This movie puts anti-terrorism debates into perspective, to escape from the stern House of Commons. With what appears at first to be far from this legal framework, but which is actually very closely related to it, this movie shows the social and human impact of laws ruling our societies. These men are sharing their experiences, humiliations and lives, and allow the audience to think about the pertinence of this practice. Is it worth it?
Only one man did not want to be involved in the movie, and that was not an easy process to integrate the others into the project. For Amal Wala,
"It was a slow, long process of gaining trust. It took years. »
Arriving in Canada with his parents in 1995, Adil Charkaoui was accused of being a "sleeper agent" for Al Qaeda in 2000. The "evidence" relied on a trip Charkaoui took to Pakistan for 5 months in 1998. He was under a security certificate and placed in detention in 2003 with the threat of expulsion to Morocco, where he would have faced torture. After 21 months in jail, without any formal accusation charged against him, he was released in 2005. This is greatly thanks to his claims that the Supreme Court decided to examine the constitutionality of security certificates in 2007, which will only lead to a unique slight improvement. In 2009, his record was removed.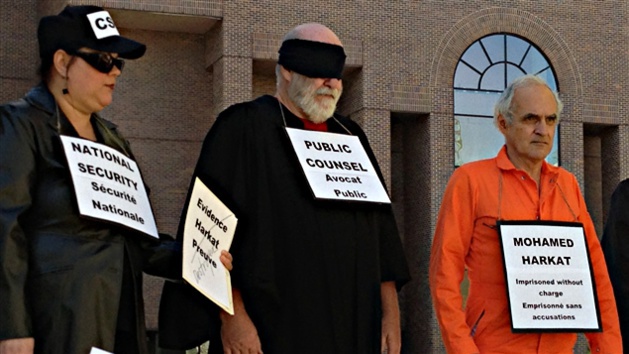 ironical representation during a protest for Mohamed Harkat, credit René Hardy
In 2010, the Supreme Court declared the amended version of the law constitutional, and rejected the claim of Mohamed Harkat, another man concerned by a security certificate. The movie describes what was Harkat's life, under this procedure. He was submitted to a strong supervised liberty. His wife was supposed to control him all the time. He could not go out more than 4 hours and no more than 3 times a week, and these getaways have to be approved 48 hours earlier. Of course, an electronic bracelet was attached to him, and emails, as well as phones, were no longer allowed at home. In October 2013, Mohamed Harkat submitted a new appeal to the Supreme Court, which would face a new failure in 2014.
Hassan Almrei, Mahmoud Jaballah, and Mohammad Zeki Mahjoub are also among these men who faced or are still facing the challenge to defend themselves in front of an unclear accusation. When Amar Wala is asked about whether he thinks these men believe in the power of this movie, he answers :
"Honestly, I'm not sure. I hope they are happy with the film, and feel we did them justice."
The balance between security and liberty
For Secret Trial 5's director, it is the responsibility of any free society to hold our government to a high standard of freedom. So why this obsession about controlling society?
"I do not think the government wants to control society. I think they were desperate after 9/11, and were misguided and quite frankly ignorant in their approach. Racism and Islamophobia played a huge role in this. Our security forces are not well educated on these issues, and they reacted in fear rather than take a scientific and compassionate approach to anti-terrorism."
Defending national security seems to justify to curtail fundamental liberties. Presumption of innocence, which was considered as a major progress in modern society, is thus subverted by a presumption of culpability, opening the doors to other judiciary abuses.
"I would say National Security must refer to a basic social floor, beneath which no person residing in Canada can fall. If you are a homeless person who has fallen through the cracks, you have no national security. If you are mentally ill person in need of care, you deserve
national security. If you are an indigenous woman with a high chance of being the victim of violence, where is your national security?"
"Thinking of "national security" as simply a term for defense, or protection from enemy, is simple-minded. We need to move beyond that. Terrorism is certainly a problem but it is not even one of the top 100 problems facing Canada at the moment. We must be smarter. We must use our brain and our heart in all public policy."
Note :
Adil Charkaoui has been dismissed from his teacher's function at the College Maisonneuve in Montreal, from where 6 teenagers left for Syria. M. Charkaoui criticized this decision, affirming there is no link between his teaching and these escapes. He affirmed that this kind of reaction is part of strongly biased tendency toward the Muslim community. He compared these discriminations to a "witch hunt".
In the context of the new antiterrorism bill votation, the Bill C-51, the Secret Trial 5 team is going on a new Canadian-tour, to broadcast to movie. Secret Trial 5 will be broadcast in Montreal, on March 17th at York University in Toronto, on March 22nd in Winnipeg, and on March 25th in Vancouver. Other cities and dates available on the website:
http://secrettrial5.com/